Elizabeth and I are back for another round of Favorite Finds!
And this month, we have a giveaway at the bottom with three of the products from this post.
Be sure to check out Elizabeth's post
here
. And if you missed sweet Nora's adorable nursery, you can check that out
here
!
Also, don't forget we'd love to hear what you're loving right now at the bottom of our posts or on our social media pages. I'm a marketer's dream so if you tell me you love something, there's a good chance I'll give it a try. ;)
Okay, on with my list for this month:
OPI "Bubble Bath" Nail Polish
I have this color on my nails and toes right now and love it as a natural, clean color for transitioning into spring. I feel like it's a good in-between from the grays I wear in the winter and the bright pinks I light to wear in the summer. It's one of my favorites!
Jillian Michaels 30 Day Shred
I have referenced this workout multiple times before but it is worth mentioning again today because it's a great, quick workout to help get things back in shape for bathing suit season. Or as back as they're going to go after a baby. ;)
Plus White 5 Minute Speed Whitening System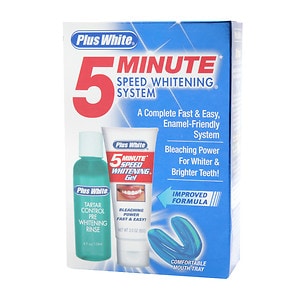 Love
this teeth whitener
! It's quick, it's easy, and it doesn't make my teeth hurt. If you have sensitive teeth like I do, you should definitely check it out!
The Naked Grape Wine
This wine is so good! It retails for $13.49 (which officially qualifies as NICE wine in my book), but our Kroger runs a 2 for $10 on it fairly often, so I stock up when it's on sale. I loved their cabernet the first time I bought it, so I decided to try their Pinot Noir and their Harvest Red Blend (strictly for research purposes so I could share my findings with y'all of course). The other two weren't as yummy as the Cab in my opinion, but still worth $5 for sure!
Homemade Coffee Creamer
My friend
Andrea
told me about the coffee creamer recipe, and I haven't used store-bought creamer since! It is SO good! I made a separate post with this recipe so I can find it easily when I forget the measurements. ;) You can check it out
here
!
And now for the giveaway!
Today, E and I are giving away the first three items on this list- the Jillian Michaels DVD, the Plus White Teeth Whitening System, and the OPI Polish. One winner will receive all three items!
To enter, complete the Rafflecopter below. And don't forget to visit
E's post
for a list of her Favorite Finds for March!
a Rafflecopter giveaway