I promised to have this post up yesterday, but Matt's birthday took all of my time! The kids and I (well mostly Ryan and I) ;) spent our morning and afternoon making french toast, lasagna and spice cake cupcakes for dessert. I love how much Ryan likes being in the kitchen with me. And Natalie either plays with spoons at our feet, or sits up on the counter in her highchair and watches us work. It's a fun little stage we're in right now. :)
If you missed my post on
Instagram
yesterday, here's a repeat shot for you:
And speaking on this stage, finding great children's books to read before bed each night gets me super excited. So when we discovered these 5 books that talk about the reason why we celebrate Christmas, I couldn't wait to share them with y'all.
We want our kids to understand the importance of Jesus's birth and that Christmas is where the entire story of what we believe begins. We also want to embrace the magic and innocence of believing in Santa and make these early years of visiting Santa and waiting for him to come to our house exciting ones.
I feel like these 5 books have sparked some great conversations in our house, and our oldest is only 2! I hope you all will enjoy them as much as we have!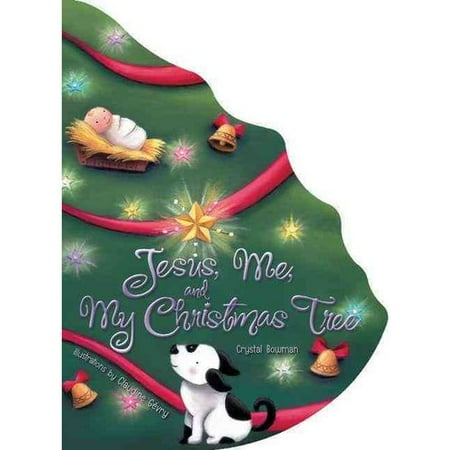 I love the way this book gives meaning to every decoration on the tree and teaches us about God's love for each and every one of us. We'll be using this book to help us decorate Ryan's little tree in his room this year.
This is the sweetest story about the real meaning behind the candy cane's shape and colors. It walks through Jesus's birth and the gospel as it describes each part that goes into making a candy cane. It is such a cute story that presents the truth of the gospel is a fun, kid-friendly way.
This is another great rhyming story by Chrystal Bowman that talks about the star that God placed in the sky to send the message that "Jesus our Savior has come."
You can see by the cover that this is a fun story about why we celebrate Jesus at Christmas. In the story, they make a cake for Jesus and sing him a variation of the birthday song. We'll be using this book when we make our cake for Jesus later this month!
This is my new #1 favorite Christmas story. Little Cub asks the question, "Is God more important than Santa?" So Mama Bear takes him on a journey to find out how God gave them Christmas. Such a sweet story that celebrates the excitement of Santa, but more importantly, the truth about how much God loves us.
And now for the giveaway!
The winner will choose the book they'd like to receive. Just complete the rafflecopter below to enter. Winner will be announced Friday. Good luck!