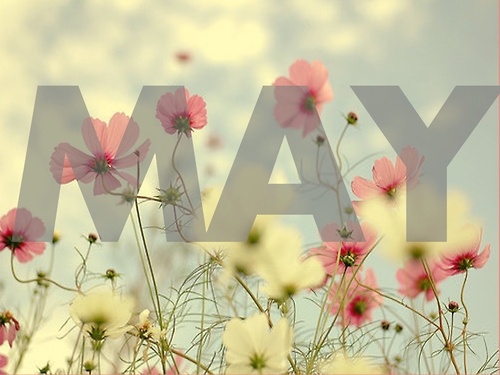 I cannot believe we are in May already. And to think Baby Girl will be arriving in JUNE! This third pregnancy has definitely gone by the fastest.
This month, I plan to keep my goals pretty simple. I want to maximize my time with Ryan and Natalie and maximize my sleep. I love waking up early and having that early-morning time to myself while the house in completely quiet, but this month, I'm going to sleep in more and take advantage of as many connected hours of sleep as I can. :) So my goals for May actually tie right in with the ones I set for April- I'm keeping things simple around here this month!
I have read about 75% of
this book
and have really enjoyed it. I unfortunately had to miss our book club meeting about it since we were returning from our
Chattanooga trip
, but I heard that all of the girls enjoyed it as well. It's a great, light read. I will finish it when we're at the beach next week and will share my thoughts on here!
Finish setting up Ryan's & Baby Girl's Rooms
Both of their rooms are almost finished! Last month, my goal was to get Ryan's all ready, but I ended up working on both rooms at the same time and have a little bit more to do in each. Once they are finished, I'll share pictures on here.
Last month, I shared these two recipes: